Start-Up Takes on Tesla With Aesthetic Solar Installations

According to MIT News, Sistine Solar is one of the latest companies to offer a more aesthetic solar panel alternative to traditional panels. Some consumers are hesitant to add solar to their rooftops due to the "eyesore", so their is a growing market for more aesthetic options, including Tesla's solar roof. Tesla announced the solar roof product in late 2016 in response to this market demand and in mid-2017 will offer four roof tile styles that are "invisible from the street". The new solar roofing product is expected to create even more competition between the top solar panel brands.
Sistine Solar Panels
Sistine has taken a different approach than Tesla by creating custom solar panels to mimic home facades and other environments.  The company's technology is called SolarSkin, which is a layer that can be imprinted with any image and embedded into the solar panel without interfering with the panel's efficacy.  The panels cost approximately 10% more than an average installation, which could be manageable for consumers that value the aesthetics. The company completed their first installation in December and already has requests for over 200 installations. Sistine believes there will be many different applications for the technology, including business advertising or light-powering panels along roads that blend into the natural surroundings (similar to blending of cell phone towers).  Below is a sample installation from the company's website. In addition to rooftop applications, there are several options in the market for marine or recreational applications.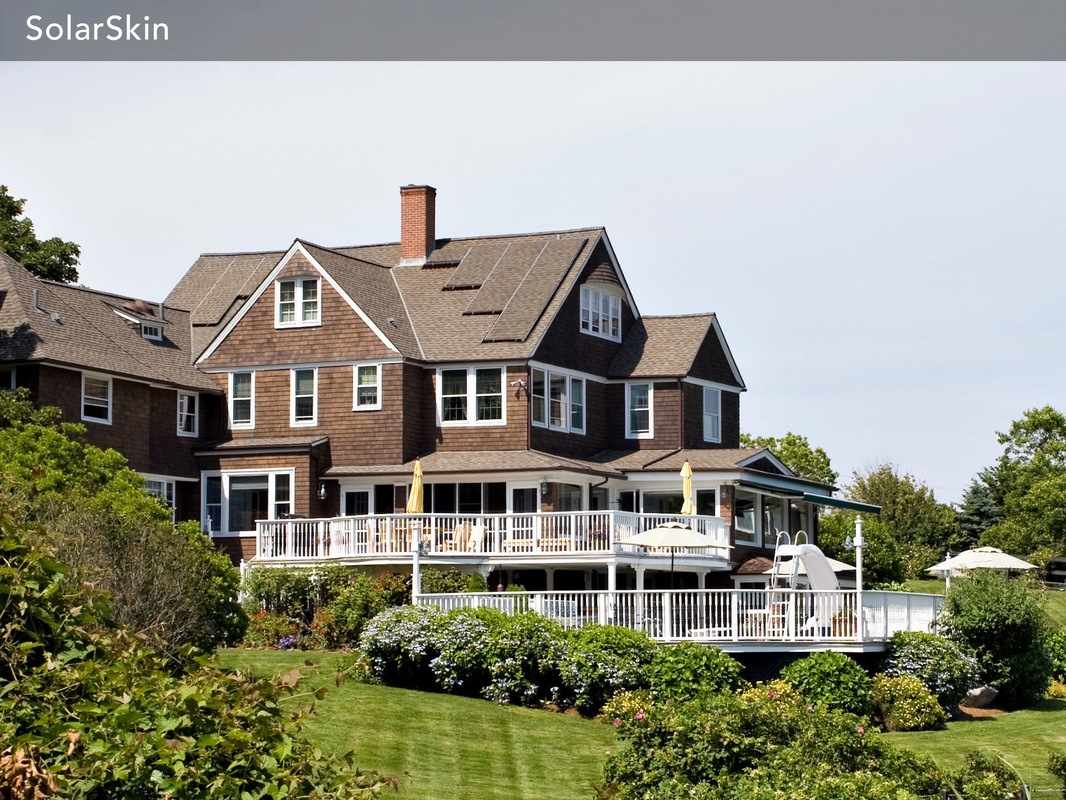 Tesla Solar Roof
Tesla's solar roof product could be an added boost to the company's solar business, which has been impacted by high solar penetration in certain areas and more consumers choosing to buy vs. lease solar panels.  In the company's Q4 2016 shareholder letter, they noted plans for a partnership with Panasonic to support the solar roof product.  The company also plans to shift away from solar leasing to purchases. "We expect our solar roof to last longer, look better, and cost less than a traditional tile roof plus the cost of electricity."
Author:
Casey Anderson
Casey is a Research Analyst at OhmHome and leads the company's collection and analysis of residential solar data. OhmHome's mission is to be the most consumer-centric source of independent information for homeowners interested in purchasing solar.
Recommended for you: