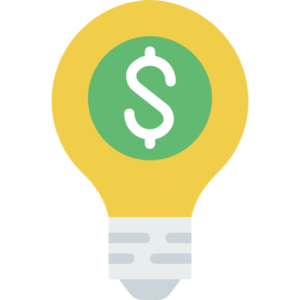 If you are interested in automating your home, smart lighting is a logical product to start with as the category is fairly developed and smart lighting has an immediate impact to comfort and energy savings. These lighting solutions are controllable light bulb units that are paired with a controller in your house, or via your smart phone through a Wi-Fi connection.
All of these smart bulbs use LED lighting technology, which according to the Department of Energy, use only 20%-25% of the energy and last up to 25 times longer than traditional incandescent bulbs they replace. Your utility may also offer rebates on smart light bulbs or fixtures, so make sure to check with them or use the Department of Energy Rebate Finder.
This means that you will save electricity by using one of these smart lighting solutions, in addition to benefiting from the following features: (1) wireless connectivity and control via remote apps, (2) dimming and brightening via remote app and (3) color variability that can be controlled wirelessly.
To help you understand different smart lighting options, we have reviewed 5 of the most popular models and included a summary recommendation below. We have also included a compatibility summary at the end of each description to help you decide which solution is best for you depending on your smart home set up. If you are interested in using smart lighting to save money, we recommend reading our guide to home energy monitors, which can assist in identifying savings opportunities.
Editors Recommendation
We found that the Philips Hue White and Color Ambience A19 was the best bulb overall in our round up because of its solid functionality and compatibility. It can be used with the widest range of smart home products such as Google Home, Alexa, SmartThings and Apple's HomeKit and any Zigbee compatible hub. The Phillips Hue is also color customizable, with over 16 million different shades available, and brightness adjustable with 50 thousand different shades of white. The only drawback with this particular system is the fact that a separate hub is required, but these are not overly expensive and if you plan on expanding beyond smart lighting, a hub is a good purchase.
The most economical bulb on our list was the TP-Link Smart LED Light Bulb, which although is slightly more expensive than the GE Link Smart LED Light Bulb by a few dollars, doesn't have the requirements for a Zigbee compatible hub, which makes the GE Link more costly. The TP-Link is a great choice for those that already have a Wi-Fi network in the house and are looking to add some smart lighting on a budget.
We did not review any security bulbs such as the Jiusion Fisheye 360 Degree HD Wireless Wi-Fi Bulb or any speaker bulbs like the Sengled Solo Dimmable LED Bulb, which has a pair of Bluetooth Dual Channel JBL Speakers built into it, with music and light effects synchronization. Instead we focused on practical everyday smart lighting bulbs for the home.
Models Reviewed
Smart Light Bulbs: Comparison
Smart Lighting 101
The light bulb has come a long way since the first version in 1809 (interesting fact: the inventor was not Thomas Edison – learn more at this DOE podcast on the history of the light bulb). Smart lighting is normally used in a few different scenarios and the most common ones are:
Energy bill savings. Because the majority of these smart lights operate off of LEDs, the power draw is significantly reduced when compared to incandescent bubls. According to the Department of Energy, LED bulbs use only 20%-25% of the energy and last up to 25 times longer than traditional incandescent bulbs they replace. They also use 25%–30% of the energy and last 8 to 25 times longer than halogen incandescents. If you are interested in learning about energy savings through more efficient light fixtures in addition to bulbs, refer to this Department of Energy guide.  A recent study by the Department of Energy's Berkeley Lab found that smart lighting reduced energy costs in office environments by more than 80%! The primary benefit is from the LED bulbs, but there are also benefits to advanced controls (dimming lights next to a window during the day as an example).
Automated and centralized control of their lighting. Many of these smart lights are accessible via Wi-Fi, or a proprietary wireless network that requires a separate manufacturer specific device hub. This allows you to control lights remotely if you forgot to turn off lights or if you want to schedule lights while on vacation. Some devices allow digital assistants such as Apple Home Kit, Amazon Alexa and Google assistant to connect to the hub only, while others allow for direct communication via a digital assistant to each unit, while some use a smart phone app to act as the hub and controller, which saves buyers money during the initial purchase. Read more about smart home hub options in our guide.
Customizable lighting features. Most smart lighting products are dimmable, and some even offer different color hues to add aesthetic qualities to your living space, without having to install dimmer switches or additional hardware. This is because the majority of these devices can be controlled via a smartphone app. Even if you do not want to be a light DJ, these features can add ambiance to your home.
We went ahead and tested the latest smart LED bulbs that are in the 50w – 60w range, and in the A19 shape (most common light bulb shape). There are additional different sizes and types of smart lighting solutions out there, but these are the most popular types being sold at the moment.
Best Smart Lighting Units: Detailed Reviews
The LIFX unit is an LED bulb with built in Wi-Fi, and works with Amazon's Alexa. It supports dimming, different shades of dimming and color controls, which can all be activated via the Amazon Alexa's voice controls. How many colors? A whopping 16 million to be exact. Which means that you can change the color of the bulb to match your mood or specific theme. There is also a multitude of white light settings as well, so you can find the right brightness level for your specific needs.
The setup is easy and the LIFX Smart LED Light Bulb requires no hub to operate, meaning that you can plug it into a light socket and configure it via your smartphone. The brightness level is equivalent to that of a 75W bulb, meaning that you can illuminate the same area with more light as a traditional bulb, but while consuming less power.
LIFX is a new play in smart lighting and has not been around as long more traditional lighting companies such as Phillips and GE. Formed in 2012, the company produced the world's first Wi-Fi enabled, multi-colored LED bulb with smart phone control functionality. LIFX (pronounced Life-X) was created with the aim of creating hardware for the home that doesn't need additional components to work wirelessly, just a Wi-Fi enabled router and a paired smart phone is all that users need.
This bulb comes in an A19 package size, meaning that it will fit all of the most common light fittings and lamps within the home.
Pros/Cons
Pros
Works with Alexa, Nest, and Smart Things
16 million colors
Dimmable, alternative white hues
Cons
Wi-Fi connectivity can be an issue if your signal near the bulb is weak
Compatibility – What Do I Need to Make It Work?
Wi-Fi and an Android or IOS phone or tablet.
The Philips Hue is a well-made and feature-filled device for your smart lighting setup within the home. It is color customizable, with over 16 million different shades available, and brightness adjustable with 50,000 different shades of white. After Alexa has been synched to you Hue Bridge, you can control your lighting via voice commands.

The Philips Hue requires additional equipment for your lighting system, such as dimming switches and the control hub, the Hue Bridge. But once these items have been purchased, then you have full control over your lighting via your smart phone or tablet through Wi-Fi and via your Amazon Alexa digital assistant.

This is quite a refined smart lighting system and Philips' experience in customer lighting certainly shows in the professional design and great build quality. Having to purchase additional hardware might deter some smart lighting enthusiasts, but those that don't mind the additional expense will be pleasantly surprised with this well thought out Zigbee-enabled smart lighting system.

Pros/Cons

Pros

Can be synchronized to your music, creating atmospheric rooms
Controllable via smartphones and tablets
Amazon Alexa compatible, when used with Hue Bridge

Cons

Requires a Hue Bridge before any advanced features can be setup and used
Hue Bridge must be wired into your network as it has no enabled wireless radio

Compatibility – What Do I Need to Make It Work?

Users will need to purchase a Philips Hue Bridge, as the system uses Zigbee as its communications protocol.

The TP-Link Smart LED is a Wi-Fi enabled bulb that offers great functionality at a compelling price point, and features dimmable options that can be set up and activated via voice command. The TP-Link has valuable functionality like count down timers and scheduling capabilities, which can be especially helpful when you plan on going away for a weekend and need to create the impression that somebody is home.

The TP-Link Smart LED Light Bulb doesn't need a vendor specific hub or a bridge and can be added to your existing Wi-Fi network with very little setup or configuration. Once the smart light bulb has been enrolled onto you network, you can go ahead and start controlling your lighting via the smartphone and tablet app that is available for download on Android and IOS, called Kasa. The soft white color of this bulb makes it great for reading and is sure to illuminate your living space in a mood lifting, soft light. The app allows users to users to control lights individually or in groups.

TP-Link is a computer components and hardware manufacturer that was founded in 1996. They are recognized for their routers, network switches, IP cameras and mobile phones, and have recently entered into the smart lighting market.

Pros/Cons

Pros

No hub or bridge required
Group control for multiple light adjustments
IOS and Android supported app

Cons

No multicolor options
Plain soft lighting customization only

Compatibility – What Do I Need to Make It Work?

A Wi-Fi enabled router and an IOS or Android smartphone or tablet.

This smart bulb is another great example of wirelessly controllable lighting and it works really well once it has been configured and setup up with a compatible hub. This device uses Zigbee as its main method of communication, which means that users must buy a Zigbee enabled hub separately. The SMART+ has multicolor capability as well as white light tuning, allowing you to make your room just as bright or as dim as you want. These SMART+ bulbs are 84% more efficient than standard incandescent bulbs, and have a 20,000-hour lifespan, giving users a long-lasting smart lighting product that is easy and convenient to use.

Once you have installed the hub and configured the smart bulb or bulbs in your house, you can start controlling the lighting via your smart phone or tablet app. Users can then pair it with an Amazon Alexa so that it can be controlled via voice commands. This is a well-priced product that is sure to work well for anyone that needs to bring added voice functionality to their smart lighting setup

Sylvania is an American company and is the North American operation of OSRAM. They have been making traditional lightbulbs since 1993 and have recently begun developing smart lighting solutions such as the SMART+.

Pros/Cons

Pros

White light can be tuned and dimmed via the app or via Alexa
White light can be tuned and dimmed via the app or via Alexa
20,000-hour life span

Cons

Requires a separate Zigbee compatible hub to be purchased

Compatibility – What Do I Need to Make It Work?

A Zigbee hub is required, This is sold separately.

The GE bulb needs to be paired with a proprietary hub, which will be an additional purchase. But once the bulb has been paired with the hub, users will be able to control the lighting and brightness via the Android and IOS app.  The GE bulb offers valuable features including Smart Scheduling, Control From Anywhere and Light Dimming.

Pros/Cons

Pros

Quality and reliability of General Electric
Compatible with Wink App, Amazon Echo, SmartThings Hub and all Zigbee rated hubs.

Cons

Indoors use only
No color settings
Hub required

Compatibility – What Do I Need to Make It Work?

A Wink or other Zigbee compatible hub is required, this is sold separately.