Updated April 10, 2019
As residential electricity prices have increased (nearly 12% from 2009 to 2018 according to the EIA) and residential solar and electric vehicles become more popular, many consumers are considering adding a home energy monitoring system to their homes. These devices provide real-time visibility into energy usage and some provide more granular appliance level data.
These devices may seem expensive at upwards of $400 for models with solar capabilities, but used properly they can save up to 30% of energy costs, so may pay for themselves in less than a year if you have an above average utility bill. Based on the average monthly electricity bill in the U.S of $114 (according to the EIA), that would be $34 monthly or over $400 per year.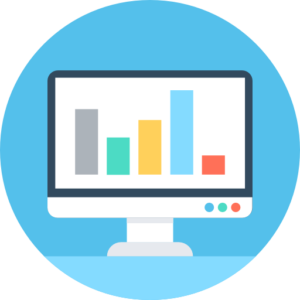 There are a range of models and features, so OhmHome has compiled this guide on the best home energy monitoring systems after spending over 35 hours researching public data, testing products in the field and talking to consumers.
Our Summary Recommendation
Our recommendation for most consumers, particularly those that want a solar add-on is the Sense Energy Monitor. The Sense Energy Monitor uses machine learning to automatically identify and monitor appliances in your home. The earlier versions of the Sense had issues with the device-level monitoring, but the company has significantly improved these capabilities. In addition, Sense has recently added integration with Alexa and IFTT to enable voice commands and communication with other smart home devices. Sense also comes with a cool interface to show you which devices are on in real-time and timeline throughout the day. Sense stands out as the most innovative model in the market and costs about the same as its main competitors. We expect Sense to continue to release more features targeted at energy savings and smart home integration in 2019. If you just want the basics at a low cost, however, we think the EyeDro Home Electricity Monitor at under $100 (as of the date of publication) offers the best value with an easy installation.
Best Home Energy Monitors 2019: Overview
Home Energy Monitors: Comparison
Model
Snapshot
Special Features
Sense Energy Monitor (Editor's Choice)
Excellent monitoring interface and appliance level detection
Amazon Alexa skill, small appliance monitoring, solar add-on

Prices

The Neurio Home Energy Monitor
Best-seller with excellent monitoring, good fit if appliance-level monitoring is not a focus
Bill forecasting feature, smart phone monitoring app

Prices

CURB Home Energy Monitoring System
Good for connecting to smart home controls and solar systems
Appliance level detection, integration with SmartThings, can control electronics

Prices

EyeDro Home Electricity Monitor
Low cost alternative with only the basics
Online monitoring

Prices

Smappee Home Energy Monitor
Good monitoring, but appliance-level detail is lacking
Solar add-on, smart phone app, free "comfort plug"

Prices

Ted
Pro Home Electricity Monitor
Pricier model compared to models with similar features
Circuit-level detail, solar add-on option, connects to Alexa

Prices
Home Energy Monitors 101
There are multiple ways to monitor energy usage and in this review we will cover home energy monitors that connect directly into a home's electrical panel. If you are unfamiliar with electric panel basics, read this helpful overview from the DIY network. It is important to note that home energy monitors are a relatively new technology, so even the popular models have not perfected an easy and intuitive installation and reliable granular appliance-level data.  Most models are priced in the $250 range, but will increase to $400 or so if you want to connect to your solar system.
Solar Connectivity: If solar connectivity is important to you, note that the Neurio, Sense, CURB and Smappee all have solar capabilities (CURB is the only model that includes it as a base feature). If you are interested in going solar, be sure to read our two helpful guides on how to choose a solar company and how solar can impact your home value.   
If you are on the fence about spending the money for a home energy monitoring system, we recommend experimenting with outlet level monitors.  The most popular model is the Kill A Watt EZ Electricity Usage Monitor, which costs less than $30 (at the time of publishing) and can plug-in directly to an outlet to measure a specific appliances usage. There are also similarly priced models that can be monitored and controlled through Amazon Alexa, including the TP-Link Smart Plug.
With approximately 45% of typical home energy bill in the U.S. going towards appliances, lighting or electronics, a home energy monitor can help identify smaller appliances or electronics that are using more energy than expected.  The Department of Energy has helpful resources on how to increase energy efficiency once opportunities have been identified with an energy monitor.
2019 Best Home Energy Monitors: Detailed Reviews
Sense Energy Monitor – Excellent monitoring interface and appliance level detection
The Sense Energy Monitor provides real-time electricity usage visibility, including at the appliance-level (although accuracy at the appliance level is not perfect).
The device comes with a smart phone monitoring app that also provides notifications. The company uses an advanced machine learning detection algorithm to distinguish individual appliances. The algorithm looks at current trends (vs. pure wattage) and matches that with current patterns of common devices (a toaster for example).
The main feature of the monitoring system is the "Now" screen which shows your current electricity usage and bubbles for each device using electricity. The bubbles are scaled to the power usage and will adjust overtime as Sense picks up more devices. You can drill into any of the bubbles to see how much power that device has used overtime.
The Sense Energy Monitor was built by the team that brought advanced speech recognition technology to mobile phones including voice search, text messaging and dictation, so we expect to see more exciting product improvements from the company.
Pros/Cons
Pros
Solar monitoring feature add-on
Connects to Alexa for voice-activated monitoring
Appliance level monitoring for low outputs (5W – 10W)
Cons
Appliance level data can take time to develop
CURB Home Energy Monitoring System (Available on Amazon or from CURB) – Excellent for connecting to smart home controls and solar systems
The CURB Home Energy monitors six dimensions of real-time energy usage data at 8,000 times per second and comes with 18 dedicated hardware sensors for accurate appliance-level data. CURB is WiFi connected and comes with a smart phone app that provides information and control of appliances via Samsung's SmartThings API.
There is also a desktop dashboard for historical trends, notifications of abnormal events, and personalized weekly emails. CURB was founded in 2013 and raised $180,000 through IndieGogo.
Pros/Cons
Pros
Appliance-level detection
Base model is solar ready (vs. add-on for other models)
Integration with SmartThings
Remote control of devices
Cons
Historical reporting is lacking in detail
Start-up backed with some minor "kinks" to work out
The Eyedro Home Electricity Monitor monitors real-time electricity usage and is a lower-cost alternative if you do not need all the features of other models. Eyedro also offers a package for businesses
The unit comes with two 200A sensors that connect directly to the electrical panel. The device requires a direct ethernet connection (10 ft cable comes with the unit) which connects two separate devices. Consumers report that the unit is very easy to install.
Although the company does not currently offer a smart phone app, the online monitoring is mobile friendly.
 Pros/Cons
Pros
Good value
Easy installation
Cons
Does not have appliance-level monitoring
Needs a direct ethernet connection
No smart phone app
Smappee Home Energy Monitor – Excellent monitoring, but appliance-level detail is lacking
As of our April 2019 update, the Smappee can only be purchased in the U.S. through an authorized installer.
The Smappee energy monitor gives you real-time data on the electricity use and cost in your home. The model offers a smartphone app and appliance-level visibility, although device-level detection is limited. The Smappee app sends messages, warnings and tips and tricks for a more efficient energy use.
The Smappee app is very similar to the Sense app as it has a real-time view at the device level. Similar to the Sense, it can take time (weeks or months) for the Smappee to detect individual devices and accuracy can be limited even after a device has been identified.
In September 2017, Smappee introduced a very cool feature for its solar monitoring add-on.  The Smappee allows solar customers to actualize the production of SolarCoins, a cryptocurrency that is tied to solar production and can be traded on exchanges.
Smappee was founded in 2012 and is based in Belgium. The company was the first to offer device level detection and has also expanded into water and gas monitoring.
Pros/Cons
Pros
Solar add-on feature for an extra $100
Detailed app and web reporting
Comes with a free "Comfort Plug"
Cons
Wireless can disconnect frequently
Appliance-level data accuracy is limited
Set up can require troubleshooting
The Neurio Home Energy Monitor – Best-seller with excellent monitoring, good fit if appliance-level monitoring is not a focus 
The Neurio Home Energy Monitor is a whole home electricity monitoring system that tells you where and when energy is being consumed around your home.
After installing the single sensor, you can get your finger on your home's energy pulse with the easy-to-use iOS, Android and web apps to track your power usage in real-time. Neurio estimates that the app can help homeowners save up to 20% of energy each year and provides smart energy saving tips, home comparisons and historical usage.  The device attaches to the home's electrical panel and installation does not require any wire cutting and takes about 15 minutes.
The Neurio is installed in over 100,000 homes and is the most popular model.  An expansion kit can also be purchased for monitoring solar production and net metering.
Pros/Cons
Pros
Monitoring can be accessed via the web or smart phone app
Real-time energy monitoring – the app updates within minutes
Cons
Reports of slow customer service when issues arise
Appliance detection add-on feature is not very accurate
Appliance detection limited to over 400W devices
The Ted Pro Home Electricity Monitor connects to your electric panel and can be purchased with the Energy Detective Spyder Mix Current Transformer ($150) to monitor circuit-level data.
 Pros/Cons
Pros
Solar add-on option
Only monitor that measures Voltage, Power Factor, and Current
Connects to Alexa
Cons
Pricier than other models with comparable features
Does not come with a smart-phone app