At OhmHome, we still hear stories of consumers making bad solar decisions, including overpaying for their system relative to market rates, purchasing a solar system when its not a fit for their home/power usage or choosing a low quality installation company. Solar can be a great purchase, but can also be a real hassle and financial drain if the system is not installed properly and does not get connected or generate the promised electricity. Jump to our list of common homeowner complaints.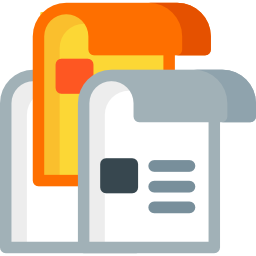 Numerous government entities have raised concerns about solar industry practices, including the New Mexico Attorney general suing a large national installer in 2018. The Campaign for Accountability, a non-profit consumer protection agency, reviewed over 125 complaints filed with the California Public Utilities Commission and asked the California Attorney General to investigate the industry:
  Discovered more than 30 different solar companies that had provided poor or inadequate service, falsely represented the savings customers would realize from solar power, lured them in with low price quotes that later proved to be false, performed shoddy installation of the solar panels, and in a significant number of cases made harassing phone calls, often to individuals who had placed their numbers on a do not call registry.
This is not meant to scare you away from solar or exaggerate the issues, but to remind homeowners to do their homework when selecting a solar contractor. To decrease the number of these incidents, we compiled this guide, which provides information on different channels for finding a solar contractor, general tips, a final checklist.
Local vs. National Solar Company – Pros and Cons
When the residential solar market was developing around 2010, the market was dominated by large national installers selling solar leases, but since then options with local contractors and financing sources have increased (read more about financing and the lease or buy decision). A recent study by the National Renewable Energy Laboratory found that local installers on average charge 10% less than national installers. There are pros and cons to each path, however, so pick what is best for your situation when selecting a solar contractor.
Local Installer
National Installer
Description
There are over 3,000 small solar contractors in the U.S. that operate in only one city or state. They can focus only on solar, but often have an existing local business in HVAC, Roofing or Electrical Work.
There are 3 large national installers that operate in all major states and are publicly-traded companies.
Options
There are two large solar exchanges (think Expedia for solar) that allow you to submit quotes and compare options (both are reputable companies with government funding). A third option is to reach out to a local contractor directly.



There are three large national installers to choose from.




Advantages
Can typically get better prices


A way to support local business


Broader set of financing and equipment options
Lots of experience and options with lease/PPAs


Faster decision process


Piece of mind with a larger company if issues arise
Disadvantages
May take longer to filter through options


More diligence required to ensure proper product and installation warranties


Harder to enforce warranties/fix issues if company goes out of business
Less flexibility and options


Typically higher prices
How to Choose a Solar Company: Table of Contents
5 Tips for How to Choose a Solar Company
There is a lot that goes into choosing a solar contractor. Here are 5 quick tips to guide your search.
5 Tips For How To Choose a Solar Company
Important Questions to Ask Your Solar Installer – Use This Checklist Before You Choose a Solar Company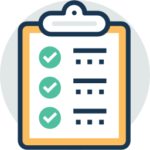 When you have finally selected a solar contractor or are deciding between 2-3, you should be sure to ask them this set of final questions. This diligence before contract signing will significantly reduce the risk of issues happening after the installation has started. If you have selected a good solar installer, they will most likely have already provided this information during their sales pitch.
Important Question Checklist for A Solar Company
Examples of Consumer Issues with Solar Installations
Solar installs and maintenance are fairly straightforward, but issues due arise, particularly if you have a bad installer.  Here are some examples that we have heard from customers:
The contractor did not submit the proper paperwork to the city for permitting or the utility for net metering and system activation was delayed.
The contractor did not account for weaknesses in the roof and it collapsed
The contractor damaged the roof during installation
The contractor overestimated the solar system production and savings were not realized
The contractor overcharged for the panels and the lease payments were more expensive than the existing utility bill
The installation did not pass city inspection
The sub-installer had issues with the general contractor that sold the project and put a lien on the house
The inverters were not installed properly and malfunctioned
The contractor told the homeowner that the panels were free when signing up for a no money down loan
OhmHome 2018 Solar Guides: