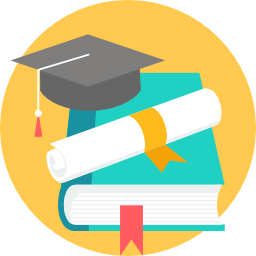 OhmHome Cleantech Scholarship Program
OhmHome is guiding consumers through the energy revolution and wants to support the next generation of entrepreneurs, researchers and innovators. The OhmHome Cleantech Scholarship Program is designed to support graduate and undergraduate students that share our passion for a clean energy future and are interested in pursuing careers in the cleantech sector (renewable energy, energy efficiency, smart home, electric vehicles, etc.).
Who is eligible to apply?
Any current, full-time student of an accredited American/Canadian university/college. We also require a minimum cumulative GPA of 3.0 or higher.
How do I apply?
To apply for the scholarship, applicants must write an essay (~1,000 words) on (i) an issue preventing U.S. consumer adoption of clean technologies, (ii) potential solutions to the issue and (iii) a brief paragraph on why the applicant is passionate about clean technologies. An example would be "range anxiety" preventing the adoption of electric vehicles. Essays should be emailed along with applicant name, contact information and college/university to [research at ohmhomenow.com].
Fall Semester Deadline: October 31st 
Spring Semester Deadline: April 30th
How much is the scholarship?
The scholarship is for $600 and two are awarded annually (on in the spring and one in the fall) and will be sent directly to the school's financial aid office to be used for tuition and books only.
About OhmHome
OhmHome (ohmhomenow.com) is guiding consumers through the energy revolution. OhmHome's mission is to be the most consumer centric source of independent information for homeowners interested in purchasing solar, electric vehicles and other cleantech products. Solar and electric vehicles have significant potential in the U.S., but can be a complicated decision and we want to ensure that homeowners make smart decisions. Consumers can use OhmHome's buying guides, cost data, savings calculators, state and local guides and product reviews to guide them through the decision process. OhmHome's recommendations are supported by a proprietary database of U.S. solar projects and other cleantech products. OhmHome's Solar Index and other research is frequently cited by leading cleantech industry publications including Reuters, Greentech Media and Renewable Energy World.